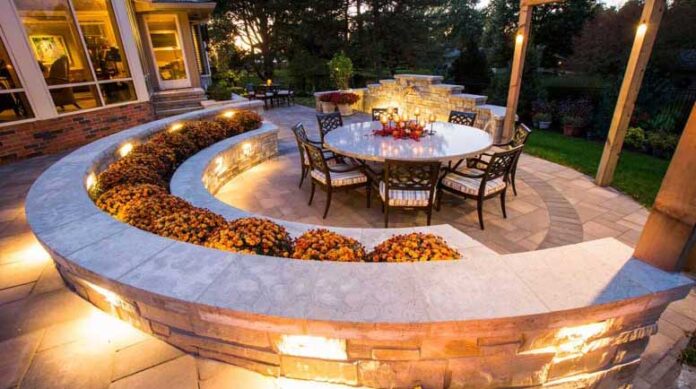 There are dozens of outdoor lighting from which you can pick; however, it's making the right choice that matters. Making the right choice here is necessary because outdoor lights not only light up your house and doorways but also make your house safer and secure. Union outdoor lighting that comes in myriads of colors and designs is among the best outdoor lighting available on the market. 
When you are trying to find out the right type of outdoor lights, you will come across endless possibilities. Some outdoor lights fit functional areas; some are designed brighter, while others come with their own decorative features. 
It depends to a large extent on you to decide which one best suits your purpose. However, this guide will update you about some of the excellent outdoor lighting options and ideas that will definitely boost your house's appearance and value. 
Wall-mounted lights are among the most liked and preferred outdoor lights. These could commonly be seen on doors and porches. They illuminate doorways, making the façade of the house more visible and noticeable. While there are hundreds of designs of wall-mounted lights available, wall sconces with an open for the sake of maximum light. 
The best way to maximize luminosity is to install your lights either at a shoulder height or near the top of the door. 
Having it installed this way will not only help you see the house and the door but also help you easily lock and unlock it. Apart from that, the light won't shine on your eyes and won't make you uncomfortable. 
There are many great things about ceiling lights:
They do not cast uncomfortable shadows. Since these lights are completely above your head in most situations, they do not cast shadows that come in the way. 

These lights do not harm your eyes since they are above your head and do not fall on your eyes. 

These lights provide more luminosity since they reflect from the ceiling, especially if the ceiling is of white or lighter colors. 

Post Lights
The best thing about post lights is that they are semi-portable. You can easily install them and shift them anywhere you want. 
They radiate in all directions, thereby lighting up more space. That's why they are best for yards or driveways. For a more dramatic look, install one on each side of your driveway.
Conclusion
Carefully installed, planned, and designed outdoor lighting is one of the best-known ways of making your home beautiful and enhancing your curb appeal. Apart from adding to the elegance of your house, outdoor lighting also enhances your house's security and safety.