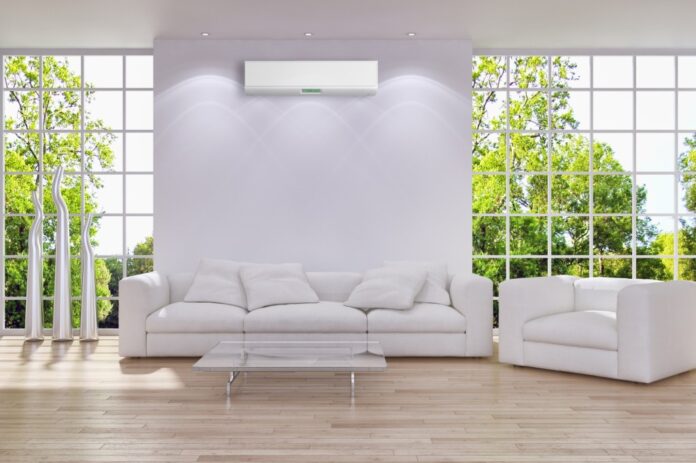 As a greater number of residents are seeking to improve their carbon footprints and make their living spaces more sustainable, the design and aesthetics of homes are changing. While this may conjure up images of rustic endeavours, those that see homeowners creating their own compost and growing a host of seasonal vegetables, many new design trends are more technological, focusing on the benefits of smart living.
If you're interested in making your living space more carbon-neutral and environmentally friendly, then we have six great home projects that might help you to get started.
Electric Vehicle Charging
There are many initiatives seeking to increase the number of electric vehicles on the road and, in the UK, they are having a significant impact. In 2021, electric vehicle sales increased by over 70%. As a result, countrywide infrastructure is being put into place to ensure that charging points are available at all reasonable distances.
For homeowners, it's a good idea to futureproof a property by ensuring that it has similar facilities. Whether inside a garage space or on a driveway, having a charging point is not only useful for yourself and visitors, but also the value of your home too.
Solar Panels
While initial uptake of solar panels was relatively slow, largely due to their associated efficiency and cost, solar panels are now far more ubiquitous. This is because, over the past ten years, they have become more useful for homeowners, producing greater amounts of power and at a low cost. They are now also available in smaller sizes, making them suitable for outbuildings such as sheds and log cabins too.
Sustainable Furniture
There is a huge shift in the furniture industry and manufacturers are looking for ways to improve the sustainability of their products at the demand of many customers. While homeowners can benefit from these changes, there are many who are turning to create their own furniture instead.
Some may want to jump right in and begin crafting their own furniture from scratch, whereas others will find themselves preferring to upcycle and upholster secondhand furniture or bespoke antique store finds.
Improved Insulation
Insulation should be at the forefront of every resident's mind. Not only does high-quality insulation mean reduced energy costs but also has a far lower carbon footprint. This is because homes that are able to maintain their warmth and resist external temperature drops are far more efficiently heated, meaning less of an energy drain.
Smart Features
Having a smart internal infrastructure for a home is both luxurious and environmentally friendly. Lightbulbs, for example, can not only be controlled remotely, even when a resident is away from home, but also programmed to turn off automatically when no one is in the room. The same features also apply to more energy-intensive assets too, such as boilers and radiators.
Water Collection Facilities
As hose pipes restrictions become more familiar to residents, especially during last year's extensive heat wave, many homeowners are establishing rainwater collection systems. These simple additions to the garden enable homeowners to have a relatively consistent supply of water for their garden, one that is both environmentally friendly and, ultimately, free.