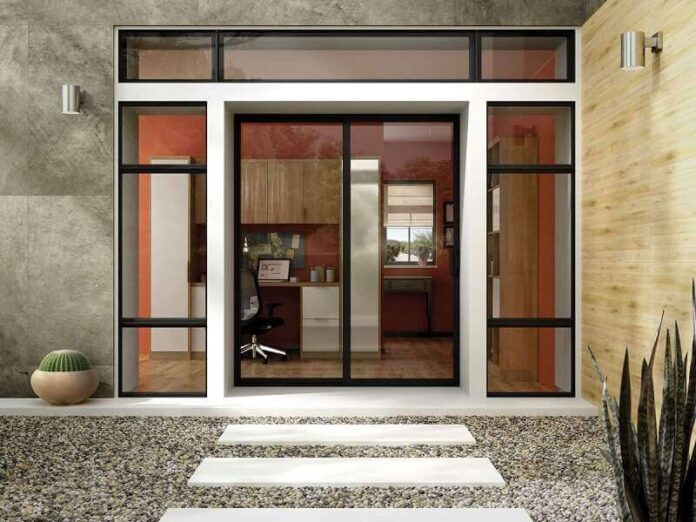 A typical home improvement or construction project is often dominated by larger aspects like roofing, flooring or interior design. However, an equally crucial element yet overlooked element is the exterior door! Exterior doors not only serve as a barrier between your home and the outside world but also play a significant role in your home's aesthetics and security. Here are some unique approaches and applications of exterior doors to consider for your next project:
Entry Doors
The entry door is the first thing visitors see when they approach your home. It's a reflection of your style and sets the tone for what's inside. Entry doors come in various materials, such as wood, steel, and fiberglass, allowing you to choose one that matches your architectural vision.
Patio Doors
Patio doors are not only an access point to your outdoor living space but also a source of natural light. Sliding glass doors or French doors can make your home feel more spacious and connect your interior with the beauty of the outdoors. They are an excellent choice for homeowners who want to enjoy the views while maintaining a sense of security.
Office Glass Doors
With the rise of remote work, the demand for home offices has surged. If your project includes a home office, consider office glass doors. These doors are not only elegant but also provide a soundproof environment, ensuring you can focus on your tasks without interruptions. They also make your office space feel more open and welcoming, creating a productive atmosphere for remote work.
Security Doors
Security is always a top priority! Security doors offer a robust defense against intruders and harsh weather conditions. These doors are made of reinforced materials, often steel, and are equipped with advanced locking mechanisms. A secure door leads to essential peace of mind, helping you and your loved ones get a good night's sleep. Don't let myths about security doors being bulky or unattractive deter you; modern designs are both secure and stylish.
Exterior doors may not be the first thing that comes to mind when planning a home improvement project, but their significance should not be underestimated. As you embark on your next project, take the time to consider the role of these exterior doors in your home's functionality, security, and aesthetics. Opt for SI exterior doors for complete safety and peace of mind.