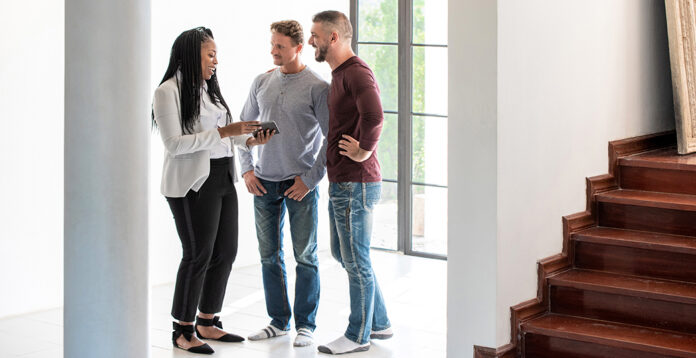 If you own a rental property in Las Vegas, it is a profitable investment. Unfortunately, it has its set of challenges. As a landlord, you may feel exhausted, especially if you own several properties, reside outside the city or have a job/business. In these situations, a Las Vegas property management company can help and make your life easier. 
The Rental Lister is a licensed property management company catering to the rental needs of people in Las Vegas. The Las Vegas property manager ensures rent to thoroughly screened quality tenants, which means consistent rental income. 
7 clear signals indicating you need professional property managers
1. Too Many Properties to Manage
If you own multiple rental properties, it can become a juggling act to keep up with all of them. From screening tenants and handling maintenance requests to collecting rent and staying on top of local regulations, the workload can quickly become unmanageable. 
A property management company can efficiently handle all these tasks for you, allowing you to enjoy the benefits of your investment without the stress.
2. Lack of Local Presence
The Las Vegas rental property is far from your home in Ely, so it can be challenging to oversee it effectively. 
A property management company with a local presence can represent you. They can 
Quickly respond to tenant needs

Inspect the property regularly

Ensure that it's well-maintained
3. Tenant Screening Headaches
Screening tenants is crucial before renting a property, but it is time-consuming and stressful. 
A property management company has the experience to perform thorough tenant screenings. It helps you avoid fiddly tenants who may damage your property or fail to pay rent on time.
4. Maintenance and Repairs Piling Up
Property maintenance is an ongoing responsibility. If ignored, the maintenance requests start piling up, which can ultimately transform into a difficult task to handle. 
A property management company has connections with trusted vendors and contractors who promptly handle the repairs. It ensures that your property remains in good condition and your tenants stay happy.
5. Time Constraints
If you have a lot of responsibilities in life besides the rental property, then you can experience a struggle to find the time to –
Address tenant issues

Collect rent

Manage property-related tasks
A property management company can allow you to focus on other important aspects of your life.
6. Rent Collection Woes
Consistent and timely rent collection is essential for your rental property's financial health. If you find yourself chasing tenants for rent or dealing with late payments, a property management company can take this burden off your shoulders. They use efficient systems to collect rent on time and handle any late payments or evictions if necessary.
7. Legal Confusion
Real estate laws and regulations can be complex. It is easy to get muddled and make costly errors. 
A property management company stays updated about the local laws. They ensure that you stay in compliance. They also handle legal issues like evictions, so there are no worries about navigating the legal system alone.
Wrap up 
Whether you have too many properties to manage, lack a local presence, or need help with tenant screenings, maintenance, and legal matters, a property management company can make your life as a landlord simpler and less stressful. It allows you to enjoy the benefits of your investment while leaving the daily tasks and worries to the experts.