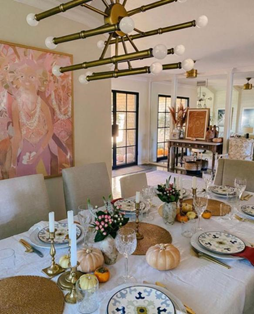 Louisiana is the land of eclectic appeal, consisting of beautiful southern homes and sophisticated interior designs. Louisiana homeowners know how to incorporate contemporary styles into their homes. Even construction workers add intricate details like cypress beams, exposed brick, and crown molding into their projects.
This shows how the passion for beautiful interior and exterior is quite inherent! But the bubbly personality of the people of Louisiana started to fade as well as the penchant for décor since the burden of the pandemic started to weigh down on their shoulders.
Ever since the pandemic started, people have been feeling trapped and suffocated. With nothing much to do at home, numerous people have been searching for creative ways to pass their time. This is why we saw innovative and wholesome trends on TikTok, like the infamous Dalgona coffee and learning to bake bread from scratch. If you're wondering about what your next project under lock-down should be, why not consider a small home renovation?
There is nothing quite like improving the space you live in. Home renovations invigorate us with serotonin, as we feel more in harmony with our surroundings. What better way to feel accomplished than a quick home renovation project? You can keep it low-key by getting some texture with gorgeous throw pillows or making major changes like adding dynamic black steel doors. Let your creativity flow and add life and vigor to your Louisiana property today! Here are some helpful tips to spruce up your home.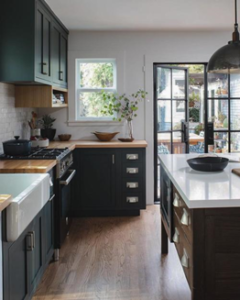 A Fresh Paint Job
If you're tired of your current color palette, a fresh coat of paint can do wonders for the overall look of your home. You can instantly revitalize any room with a new paint job and simultaneously remove any buildup and staining. Getting a new paint job also significantly increases your property value if you're considering outing your house up on the market any time in the future.
Painting is one of those budget-friendly home renovation options and refreshes your walls. Studies show that colors have a huge impact on your moods. Be mindful of the colors you opt for that balance out the themes you have in your home interior. For example, painting your walls a saturated green will instill calm and peace in you, whereas a bright blue will make you feel more energized.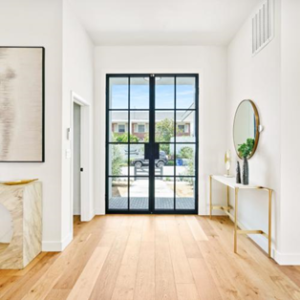 Enliven Your Entryways with Black Steel French Doors
If you've heard of the aphorism, "the first impression is the last impression, " you know how important it is to make a lasting impression. Your visitors see your front door first, so why not get some beautiful steel doors? Steel and iron doors that come with a blend of glass look sleek and elegant, sprucing up any home entryway. If you decide to get add-ons like transoms and sidelights, the soft luminescence will energize and enliven any home interior, making it appear relaxing. If your vision of a grand home entrance isn't satisfied with the available pre-made iron doors, you can opt to customize your iron doors best-suited for your home.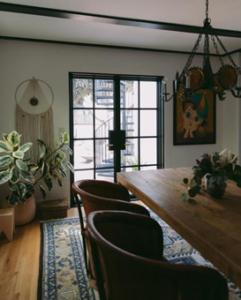 The Mid-century Modern Approach
Have you ever been inspired by the rustic appeal of the homes in Mad Men? Then the mid-century modern look is just for you. When people, post-World War II, were succumbing to depression, it was encouraged to build homes that allow the flow of natural light, blur the lines between the indoors and outdoors, and have open floor plans to promote better mental health.
This is why getting steel doors or windows that come with a blend of glass perfectly captures the mid-century modern design. Adding large windows and customized steel and iron doors allows natural light flow and provide a great view of the outside world to let in nature. Add low-light potted plants near your windows that can rejuvenate your living space with their lush foliage.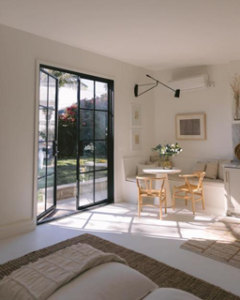 Declutter for that Good Feng-Shui
There is nothing quite as satisfying as de-cluttering your home. Most people aren't even aware of how much clutter they have hoarded until it's obstructing their daily lives. Now is the time to swing open that closet and take out any clothes you don't wear anymore. Go through your pantry and storage spaces and recycle or throw away any trash you've accumulated! Try to donate any item that is still in good condition, but you barely use.
About the Author
The author is one of the leading door designers in Louisiana for Pinky's Iron Doors, designing new and compelling wrought iron and steel doors.
The company offers a wide range of statement steel and iron doors like custom iron doors, steel bi-fold doors, steel barn doors, wine cellar doors, and much more. The author loves to read chilling mysteries and crocheting amigurumi plushies in their free time.