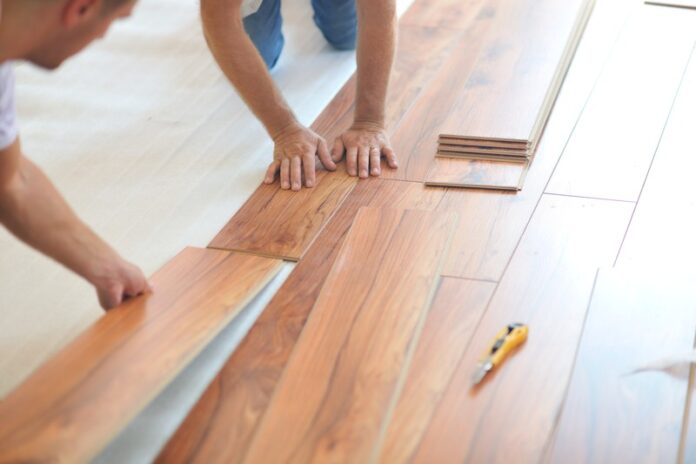 Wood flooring is an excellent choice when it comes to enhancing the beauty and value of your home. Not only does it provide a warm and inviting atmosphere, but it also adds a touch of elegance to any room.
However, choosing the right wood flooring company is crucial to ensure you get the best quality materials, professional installation, and exceptional service. In this article, we will guide you through the process of selecting the right wood flooring company for your home.
1. Research and Gather Information
Start by conducting thorough research to gather information about different wood flooring companies in your area. Look for companies with a solid reputation and years of experience in the industry.
Read customer reviews and testimonials to get an idea of their workmanship and customer satisfaction. Additionally, ask friends, family, or neighbours for recommendations if they have recently had wood flooring installed in their homes.
2. Quality of Materials
Wood flooring materials' quality is crucial for long-lasting and beautiful floors. Choose a wood flooring company that offers a wide range of high-quality options, including various wood species, finishes, and styles.
The company should be able to provide detailed information about the durability, maintenance, and warranties associated with their products. Ask for samples or visit their showroom to assess the quality of the materials firsthand.
3. Expertise and Experience
Installing wood flooring requires specialized skills and knowledge. Selecting a company with experienced and skilled professionals who can handle the installation process efficiently is essential.
Inquire about the qualifications and training of their installers. A reputable wood flooring company will be proud to share the expertise of their team and may even have certifications from recognized industry organizations.
4. Range of Services
Besides the installation, consider the additional services provided by the wood flooring company. Do they offer floor refinishing, repairs, or maintenance? A company that provides comprehensive services can save you time and effort. Understanding the company's policies regarding warranties and after-sales support is also important.
5. Competitive Pricing
While cost should not be the sole determining factor, it is essential to consider the pricing of the wood flooring company. Request quotes from multiple companies and compare them based on the scope of work, materials included, and any additional services required.
Be cautious of companies offering significantly lower prices, which may indicate lower-quality materials or poor workmanship. Choose a company that offers a fair and transparent pricing structure.
6. Communication and Customer Service
Effective communication and excellent customer service are vital when working with any company. Pay attention to how the wood flooring company responds to your inquiries and concerns.
Are they prompt, courteous, and knowledgeable? A company that values clear communication and strives to provide exceptional customer service will likely deliver a positive experience throughout the entire process.
Selecting the right wood flooring company for your home is a decision that should be made with careful consideration. You can make an informed choice by conducting thorough research, assessing the quality of materials and workmanship, considering the range of services provided, comparing pricing, and evaluating customer service.
Remember, a reputable company like the Wichita wood flooring company will prioritize your satisfaction and ensure that your wood flooring project is a success.