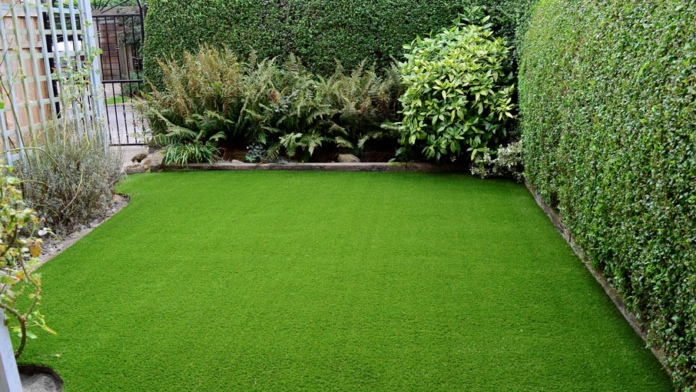 If you dream of having a lush green lawn at your backyard or garden, the first thing you need to decide is whether you want artificial grass or natural grass. While both can enhance the beauty of your property, there are many pros and cons associated with each one. This is the reason why most homeowners struggle when it comes to making a decision.
To help you decide, we have compared both natural and artificial grass. The initial cost, maintenance requirement, and many different factors are discussed here. So, let's start comparing the two…
Artificial Grass vs. Natural Grass
Initial Cost
To install natural grass, you can either plant seeds or lay sod. Next, you need to spend both time and money on maintaining your lawn of natural grass. Also, you will need to purchase equipment and supplies regularly to mow, trim, feed, weed and re-seed your lawn.
On the other hand, when you install artificial grass Houston, Texas, you will find the initial cost very high. However, there is no maintenance expense after that. If you choose to work with Go-Turf, you can be sure that the best quality artificial turf is installed on your lawn, and it will last for years and years when taken care of. Besides, you can go for easy financing options to handle the initial cost.
Maintenance requirement
To ensure your natural grass lawn looks the best, you will have to put in hours and hours of work every week. If you get lazy about it, it will lose its beauty just in a matter of a few days. Comparatively, very little maintenance is needed to keep artificial grass lawn in shape. All you have to do is rinse it once in a while to remove the dirt and odor of pet waste, and that will be all.
Water usage bill
To maintain your natural grass lawn, you will have to water it regularly. This means – high water bills. Now, when it comes to artificial grass lawns, this expense is reduced by many folds. If you have pets and they use the lawn as potty zone, you will need water to rinse that area off and that will be all the water you need.
Overall beauty
Freshly installed natural grass will look very beautiful and pleasing. However, with variations in season, moisture level, pet challenges, and day-to-day wear and tear, its beauty will fade away. Conversely, artificial grass will remain aesthetically pleasing for years. If you have installed high-quality artificial turf, its color and texture will remain as it is irrespective of weather change.
Besides, the modern varieties of artificial turf nowadays look extremely realistic, so you need not worry about it looking fake.
Environmental Impact
Natural grass is obviously good for the environment since it contributes to the ecosystem by providing oxygen, filtering pollution, and absorbing heat. Then again, the amount of water it uses for its sustenance and maintenance is just huge. Also, don't forget the pesticides and chemicals that you might have to spray on your grass to keep away pests and insects.
In contrast, artificial grass requires no such maintenance. If you follow basic care steps, it will last for 7 to 15 years easily.
To conclude, it can be said that what you install – natural or artificial grass, ultimately depends on your personal preference. If you would like to know more about artificial turf, it is best to check out the Facebook page of Go-Turf. They keep on updating about their newest products and offers on social media, and connecting them becomes easier as well.