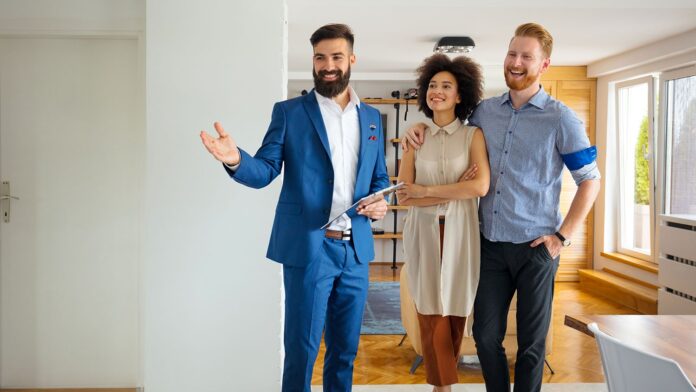 When you decide to buy a house property, either for self-use or investment, there are two buying options available for you. You can either search from the properties listed online by home owners and deal with them directly, or you can go through a property agent and have him show you properties which are with him and also with other property agents. If you're dealing with a real estate agent for the first time, finding your desired agent can be quite tricky. The biggest advantage of buying property through an agent is that they have a detailed and continuously updated knowledge of the local real estate market, and can convince the seller to close the deal at a realistic price. When you go with an experienced property broker, you will avoid making any mistake that may either cost you in terms of property price or may even derail the entire transaction. In this article, we will share some tips on how to deal with property agents.
Get some references before hiring the agent
When you're dealing with a property agent for the first time, we suggest that you talk to home owners you know for any references to an agent they may have dealt with and are willing to recommend. The local real estate market is very small and the reputation of agents, either good or bad, is known to almost everyone. This exercise will probably also give you details of some agents who have a negative reputation in the market and with whom you should avoid working. shapoorji pallonji aquila at sarova is a premium residential complex in Kandivali.
Follow up continuously
Once you've hired a property agent to represent you in your property search, make sure that you keep on continuously following up with him for showing you as many house properties as possible, so that you have a wide choice. As agents have other clients too, they have a huge task of juggling multiple site visits and hence need to gently reminded about your task. However, this does not mean that you call the agent every few hours and turn him off so much that he decides to excuse himself from your property hunt.
Convey your exact requirements
Once you've finalised the exact configuration and location of the property you're looking for, along with the final budget, you should convey the same in clear and precise terms to the property agent. As far as budget is concerned, we suggest you reveal only 80% of the budget amount to the agent and tell him that it is only slightly negotiable between 5 to 10%. This way, you will have a 10% buffer to close the deal in case you really don't want to let go of the property. ON the other hand, if the seller agrees to close the deal at 90% of your budget, you save 10% straight away. Experience the lavish and opulent lifestyle at shapoorji pallonji aquila at sarova kandivali
Scrutinise all property related documents carefully
You must remember that ultimately it is your responsibility to take complete precautions at every step of the property buying process. The property broker is not the owner and he has many properties to sell. It has been observed that not all properties have a clear and marketable title and the broker might genuinely not be aware of this. Therefore, it is solely your responsibility to ascertain that the property which you have finalised is 100% legally marketable in all aspects and free from all encumbrances. Once the deal is through, with the seller getting his monies and the agent getting his commission, it should not be so that you are stuck with a house that comes with a liability which you did not account for in your pre-purchase scrutiny.
https://www.propertyking.in/mumbai/shapoorji-pallonji/aquila-at-sarova-kandivali-east-457