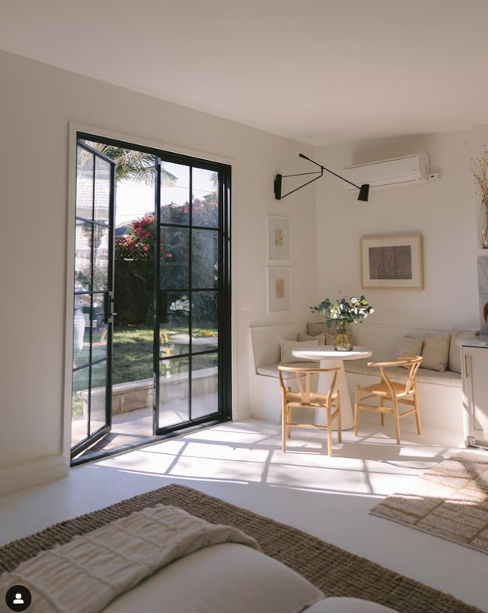 Steel or iron front doors have been around longer than some people. Like all things, these doors have undergone several changes to come this far. There's nothing you can't do with an iron or steel door. From changing the scrollwork to reflect the personality of your home to taking some elements out to highlight the spirit of modern minimalism, there's no shortage of things you can try to upgrade a set of single or double entry doors.
Here are some ways to contemporize your front door with Pinky's Iron Doors in Colorado without deviating from your home's architectural style.
1.   Match the Exterior with the Interior
As mentioned before, you must ensure that the personality of your steel or iron door matches the personality of your home. If you're having people over, you must make them imagine the interior just by looking at your exterior.
The modern home is all about cohesiveness. Just like you can't have rustic decor without at least one sliding barn door, you can't have contemporary decor and do it the indignity of a traditional wrought iron door. That would only hide the interior you spent so much time setting up from pedestrians and visitors. A Dutch door with glass panes would be a way better pick for a contemporary interior because it has just the transitional flow you need for your modern interior.
2.   Get Rid of Curvature
Complicated curvature can only pass muster when you apply it to your door's top. You can have a full arch and still make your door look contemporary by trading the scrollwork for straight bars. If your existing front door features curving tightly-woven scrollwork, it's somewhat traditional.
Straight lines aren't as diverse as scrollwork, and that's exactly the point. Unlike intricately designed iron doors, modern front doors can only have grid work or a crisscross pattern. They're simple and elegantly straightforward, just how modern doors should be
3.   Contemporize the Scrollwork
Although scrollwork is usually associated with traditional iron doors, you can pass it off as modern by un-complicating it. Since geometrical lines are modern because they're simple, you can simplify scrollwork to bring a classical iron door closer to a contemporary front door.
For instance, you could replace curls with curves and
use them on a larger scale to have less of the. This would increase the negative space making your door look almost see-through and also allowing more light to pass through.
4.   Change it up with Asymmetry
It doesn't take much to turn an iron door into a modern iron door. You can keep the bars straight and still create contrast between the bars by lining them up like brickwork. Asymmetrical bars look best on double doors, but you can also manage them on a large single door.
If you aren't a big fan of the random patchwork, you can also create natural asymmetry with a radial design where the bars are all connected to a central axis. They won't be evenly sized, nor would they be divided into sides, but they would make your door look less transparent and block more sunlight, an appealing prospect for those who treasure their privacy.
5.   Be One with Nature
As long as plants are relevant, they'll continue to be an integral part of the modern front door. You could have just an entire tree gracing the front of your front door or take it on a smaller scale by adding hints of leaves, petals, and fruits on the curving bars.
Go as small on these features as you went large on the curvature. It ultimately depends on you what kind of iron door you want. If you take a liking to an ornate door, an ornate door you shall get. Just make sure your interior matches the exterior.
6.   No Panes Barred
Contemporizing is all about less is more. When your exterior steel door only features a few bars or no bars at all, it looks minimalistic and lets in more light than other doors. More light and less furniture make your space look bigger, even if it isn't exactly large enough to qualify as spacious.
It's not even that difficult. It takes away the headache of customizing the bars. If privacy is a concern, just customize the glass for transparency, and you'll have a door that's modern, minimalistic, and doesn't betray your interior.
Contemporize Your Double Front Door in Colorado with Pinky's Iron Doors
Order a custom front door in Colorado with Pinky's Iron Doors. Check out their custom door collection to get inspired by what everyone has done to contemporize their doors or request any of the above changes to your front door. You can also make your way to their steel door collection, select from Dutch, pivot, or French doors, and customize them in every which way.
Get in touch with the door manufacturer to create your one-and-only contemporary front door in Colorado.
 About the Author
Rina Miller is a former iron door designer affiliated with Pinky's Iron Doors. She's retired to Colorado, where she continues to impart sage advice in written form. When she isn't writing about iron doors, you can find her in her backyard picking homegrown vegetables, cooking up new recipes in the kitchen, or sitting down with the latest from the local used bookshop.