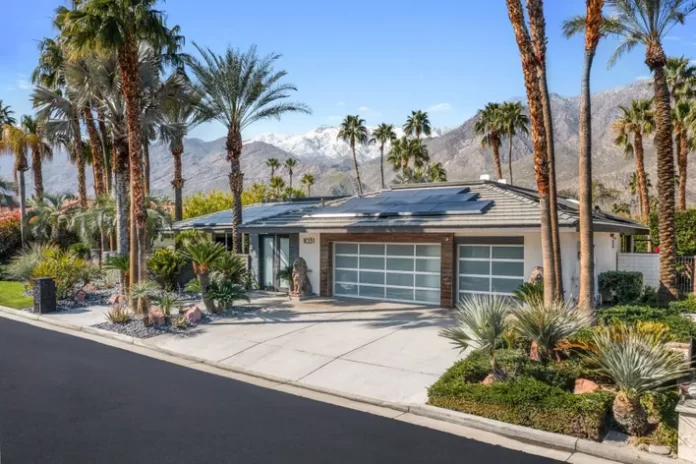 Palm Springs, nestled in the heart of the picturesque Coachella Valley, is renowned for its luxurious lifestyle, stunning natural beauty, and year-round sunshine. This desert oasis has long been a magnet for those seeking a sophisticated and opulent lifestyle. Palm Springs' allure extends beyond its luxurious homes, as the city offers many recreational activities and cultural experiences.
Additionally, Palm Springs hosts renowned festivals, including the Palm Springs International Film Festival and Modernism Week, attracting artists, celebrities, and cultural enthusiasts worldwide. Palm Springs embodies the ultimate kingly lifestyle with its exquisite natural splendor, upscale amenities, and vibrant social scene.
If you are looking for Palm Springs homes for sale, continue reading to learn about the unique features, amenities, and benefits of living in these exclusive residences.
Palm Springs is a prime location
Palm Springs boasts a wide array of luxury homes, each offering a prime location that complements the region's breathtaking scenery. Whether nestled against the San Jacinto Mountains, graced by world-class golf course fairways, or located in prestigious gated communities, these properties offer unparalleled views and a serene atmosphere.
Architectural marvels
One of the defining features of Palm Springs' luxury homes is their architectural diversity and innovation. From mid-century modern masterpieces designed by renowned architects like Richard Neutra and John Lautner to contemporary estates blending modern elegance with desert-inspired elements, these homes showcase the epitome of architectural excellence.
Step inside these luxury homes, and you'll be greeted by exquisite interiors that exude style, sophistication, and comfort. The open floor plans, soaring ceilings, and expansive windows foster a seamless transition between indoor and outdoor living spaces, allowing residents to bask in the desert's natural beauty from the comfort of their homes.
Luxury homes in Palm Springs have resort-inspired amenities
Living in a luxury Palm Springs home is like having a private resort. Many properties offer impressive amenities, including infinity pools, spa-like bathrooms, state-of-the-art fitness centers, private tennis courts, and meticulously landscaped gardens. These amenities provide residents with a lifestyle of relaxation, recreation, and entertainment right at their doorstep.
Palm Springs luxury homes often have the added benefit of privacy and security. Gated communities and advanced security systems ensure peace of mind for residents, allowing them to enjoy their luxurious lifestyles without any disturbances.
Vibrant social scene
Palm Springs is renowned for its vibrant social scene, offering great cultural events, fine dining establishments, world-class shopping, and lively entertainment options. Living in a luxury home in this glamorous city allows residents to immerse themselves in this vibrant community, where they can enjoy a rich and fulfilling social life.
Investment potential
Palm Springs' luxury real estate market has consistently shown strong growth and resilience, making it an attractive investment opportunity. The city's popularity as a vacation destination and its thriving cultural scene ensure a steady demand for luxury properties, making them a valuable asset for personal enjoyment and potential return on investment.
Contact your trusted real estate agent to take the first step toward a royal lifestyle in Palm Springs. They will guide you through finding and acquiring the perfect luxury home that suits your preferences and desires. Don't wait any longer to embrace the epitome of elegance and sophistication.