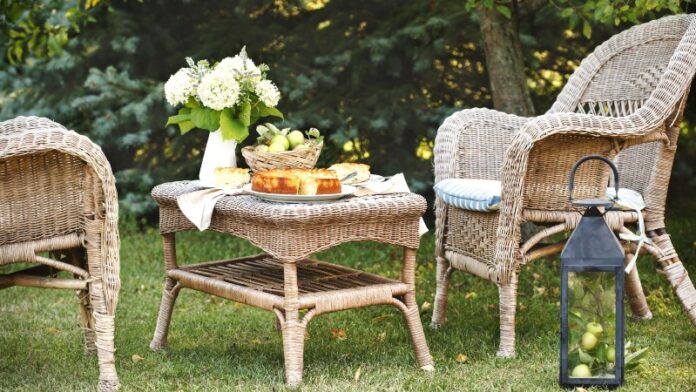 Resin furniture is any type of furniture made from certain plastics that can be molded into specific shapes. Resin Wicker Furniture is commonly used for outdoor purposes on patios and decks, and is generally light, inexpensive, and easy to clean. Resin furniture is resistant to water damage such as rot, mildew and cracking, although some types of this furniture can be susceptible to warping when left in direct sunlight. It is common to see this type of furniture around swimming pools, as chairs and tables do not cause water damage.
Easy to manufacture and less maintenance
One of the advantages of resin furniture is the relatively easy manufacturing process, which keeps the price of furniture low. A homeowner can buy several pieces of resin furniture, often for the same price as just one or two pieces of wood or metal, and the resin will likely last a long time without the need for maintenance. Cleaning furniture is very easy, as chairs and tables can be washed quickly and easily. A damp cloth can be used to clean furniture.
Easy to transport and replace
Chairs made of resin can be made with convenience in mind. Folding chairs are common, as are adjustable chairs. Beach chairs usually feature an adjustable back for lying down. Wheels mounted on the base of the chair make it easy to move and maneuver and the folding resin furniture can be easily stored when not in use. Since resin is lightweight, moving furniture with ease is generally not a problem.
Of different shapes, sizes and designs
Resin is moldable, which means that shapes, textures and designs are possible for different styles of furniture. Resin furniture is often molded into a wicker pattern that mimics real wicker, but the resin will be less susceptible to damage and the individual wicker strands may come apart while the resin will not.
The resin is textured like wicker for comfort and aesthetics. The shade can even be adjusted to mimic the look of real wicker. Like rattan furniture, resin furniture can be enhanced with pillows to enhance comfort and aesthetics. Often these pillows are made of synthetic materials that are resistant to water damage and are likely to dry quickly as well.
What is rattan furniture?
Wicker refers to a thin, flexible branch, vine or grass that is woven into a pattern. Rattan furniture can be made from willow, rattan, bamboo, reed or synthetic materials. Rattan furniture is available with natural, stained or painted surfaces. Some rattan furniture has been dipped in a special coating to resist fading and reduce flaking and cracking.
The tropical environments and casual rooms lend themselves to the use of indoor rattan furniture particularly well because of its light and airy nature, which is often combined with colorfully patterned pillows. Another popular use for rattan furniture is as outdoor patio furniture. Remember to bring non-synthetic rattan furniture indoors during a summer shower. The use of wicker for household items dates back to when ancient civilizations used it for baskets and chair seats. Rattan furniture returned to fashion because the Victorians believed that its smooth surface was more hygienic than upholstered furniture.