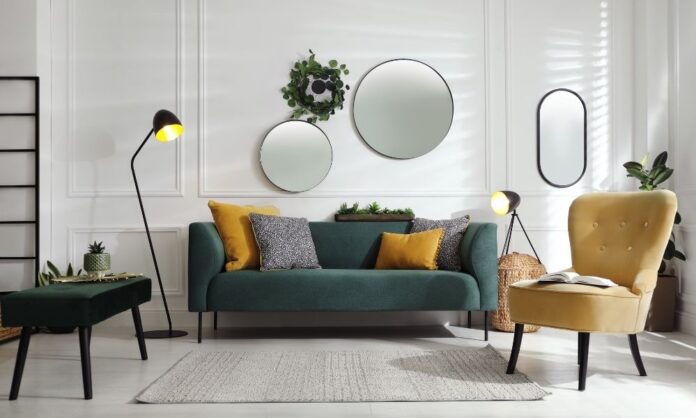 upholstered headboards can have a significant impact on the overall feel and design of any bedroom. They provide a comfortable yet stylish accent piece that can instantly draw the eye and elevate the aesthetic of the space. Not only can they instantly change the look of the bedroom, but they can also provide additional comfort and convenience, making them an ideal choice for anyone who loves rest and relaxation.
First and foremost, upholstered headboards provide a luxurious look and feel to any bedroom. They come in a variety of shapes, sizes, textures, and colors to match any aesthetic. Whether you prefer a more traditional look, a modern touch, or a vibrant statement piece, you can find an upholstered headboard to suit your style. Plus, their soft padding gives any bedroom a cozy, inviting atmosphere that's perfect for restful nights.
Do you want to sleep peacefully without interruption?
Upholstered headboards also offer several practical benefits. Their softness helps reduce the noise generated by clattering headboard posts, so you can sleep more comfortably without interruption. They also provide extra cushioning for those who prefer to read or watch television in bed. And, if you have a partner who likes to move around at night, the extra padding in the headboard will reduce the sound of them tossing and turning.
In short, an upholstered headboard can provide a unique and stylish accent to any bedroom. With its luxurious material, soft padding, and practical benefits, it's an ideal choice for anyone who wants to create a comfortable and inviting space. Whether you want to make a statement or simply enjoy a more peaceful slumber, an upholstered headboard will do the trick.
How Upholstered headboards can provide an extra level of protection for your bed?
Upholstered headboards provide a luxurious look while also delivering practical benefits to your bedroom experience. They can bring a variety of comfort, both physical and visual, to your bedroom, making it the perfect place to relax and unwind. For starters, upholstered headboards can offer superb back support. They are usually filled with foam and other soft materials, so you won't feel uncomfortable when you lean back against them. This can help you relax and find a comfortable position, whether it's for reading, watching movies, or simply just lounging.
Upholstered headboards also help boost the visual appeal of your bedroom. Since they come in a variety of colors and styles, you can easily find one that fits in with the décor of the rest of your room. From sleek, modern pieces to traditional, ornate designs, there's a style to suit any taste. Not only do upholstered headboards look great, but they also provide an extra level of protection for your bed and bedding. A good upholstered headboard can help protect your sheets, blankets, and pillows from damage due to regular use, thereby extending their lifespan.
Finally, if your bedroom is small, upholstered headboards can help create a feeling of spaciousness. The fabric of the headboard can help draw the eye away from the walls, making the room seem larger and more inviting.
In sum, upholstered headboards are a great way to add style and comfort to your bedroom. Whether you're looking for extra support or added visual appeal, these pieces can help you achieve your desired look and feel for your sleeping space.