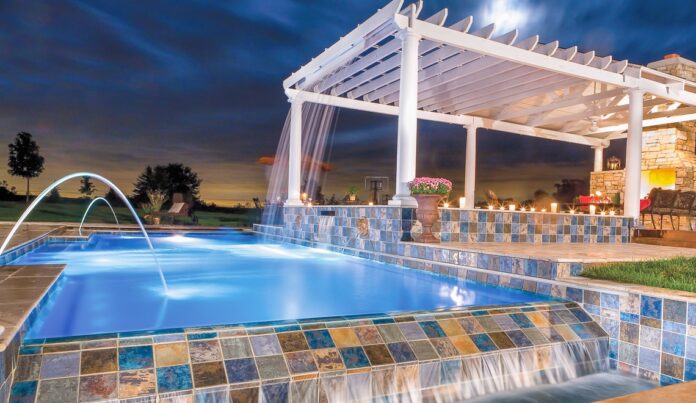 Personal loans in the form of a swimming pool loan are available to help those with low to moderate incomes pay the upfront costs and ongoing maintenance of a swimming pool.
HomeAdvisor estimates that the price of hiring a professional to construct an in-ground pool may vary from $38,000 to $72,000. This price is very variable and is based on a number of factors, including the quality of the materials used, the size of the pool, and the complexity of the design. Given that the average cost of a new roof is over $54,000, it's not surprising that some homeowners choose to finance the purchase with a personal loan.
Let's get into the specifics of swimming pool loans, including how to get one and whether or not it makes sense to finance a pool given your budget constraints.
How do swimming pool loans work, and what precisely are they?
A swimming pool loan is a kind of unsecured loan that is taken out to pay for the construction of a swimming pool. Unlike secured loans, personal loans don't require you to put up any assets as security before you are authorised for financing. Additionally, personal loans often have lower interest rates than credit cards, making them a more budget-friendly option for financing a pool.
Lenders may have varying requirements for loans and interest rates, so shop around to get the best deal. The interest rate and terms offered on a loan for a swimming pool purchase will depend on a variety of factors, including your personal credit history, your income, and the lender's risk assessment of your ability to repay the loan. A personal loan's amount might range from one hundred dollars to one hundred thousand dollars, and its repayment period can last from one to seven years. To finance swimming pools you need to be specific.
When looking to purchase a swimming pool, where is the best place to apply for a loan?
Swimming pool loans may be obtained from a variety of sources, including traditional banks and credit unions, online lenders, and local pool retailers. It's a good idea to look into personal loans offered by your current financial institution to see if you qualify for any rate discounts. Keep in mind that certain online lenders and pool sellers may offer introductory discounts, so shop around. Your pool's installation company, for instance, could already be acquainted with a certain lender, making it much easier for you to get approved for the loan.
It's unfortunate that there's no guarantee that the pool retailer of your choosing will supply you with the most advantageous terms and price. Finding the cheapest loans accessible is easiest when you browse around, and this holds true even if your credit isn't perfect.
In order to qualify for a loan to put in a swimming pool, what kind of credit score is required?
The lowest credit score that will suffice to get a personal loan is something that is determined by the specific financial institution being considered. Applicants for personal loans with credit scores of 670 or higher are often given preference by lenders. Although 669 or less is considered satisfactory and 579 or less is considered inadequate, some lenders may approve loans for consumers with credit scores as low as 550.