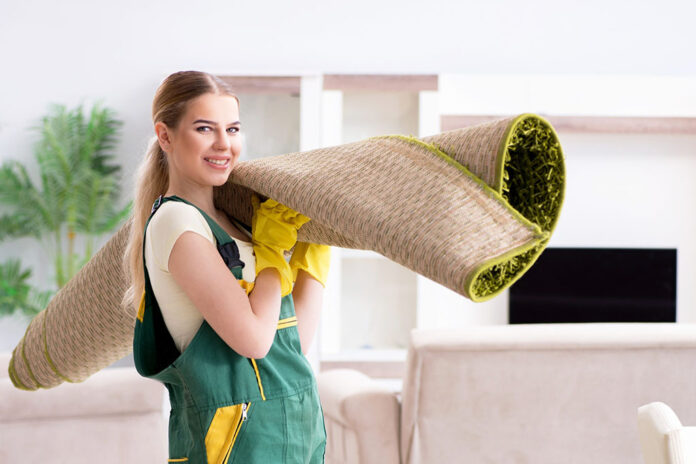 Carpets can add to the overall look of a room and complement the room. At the same time, they protect the floor and keep your feet warm in winter. Using carpets have many benefits, but keeping them dust-free and clean is the utmost concern of many homeowners. It is because the rugs go through a lot of wear and tear the whole day.
Do you know the carpet complementing your room can be the storehouse of many dust mites and allergens? All these can lead you to various respiratory problems. That is why carpet cleaning becomes necessary. In that case, you will need the help of professional cleaning from companies such as Bluegrass cleaning company. The experienced technicians of the Bluegrass cleaning company have the experience to handle your carpets and rugs cleaning job with expertise and care.
Carpet cleaning not only eliminates dust and dirt, but also increases the life of your carpet. Your rugs can last for a long time. If you take good care, they can last almost as long as 10 years. In this article, you will know the most effective and simple ways to clean and maintain your carpets to increase their life.
Simple ways to clean
Vacuuming is the first thing people think about carpet maintenance. However, just having a vacuum cleaner is not enough for cleaning carpets. There is a need to follow a vacuuming routine to remove dirt and dust from the carpet. Make sure you vacuum once a week to clean your rugs.
If you have pets at home, increase the frequency of cleaning. Here are the tips to help you clean your carpet along with vacuuming.
Avoid rubbing the stains

Use shaving cream to get rid of tough stains

Use dishwashing detergent to remove greasing stains

Use vinegar and club soda to clean stains

Use the heating process for removing rigid wax

Use the freezing technique to remove particles such as chewing gums
Ways to maintain the carpet to increase its life
You can follow these tips to maintain the carpet to prolong its life.
Regular vacuuming

Rearranging the position of the furniture

Clean stains instantly, 

Use stain-resistant products

Reduce direct sun exposure

Use mats in highly used areas

Try not to eat in the carpeted area

Indoor air quality is essential for maintaining carpet

Apply a shoe-free zone policy in your home

Leave thorough cleaning to professionals
Carpet is quintessential for a house. It is essential to add a look to your room and protect your feet from the cold floor in the winter. Regular cleaning and proper cleaning can help you keep the carpets clean and make them last for a lifetime. Do not forget to make an appointment with rug cleaning in Georgetown, KY, for deep cleaning. 
Household cleaning equipment, products and DIY methods do not have what it takes to clean carpets deeply. Professional cleaning cleans it to the fibers. Hiring a professional will make your carpet spotless and new again. At the same time, it will prolong its life.