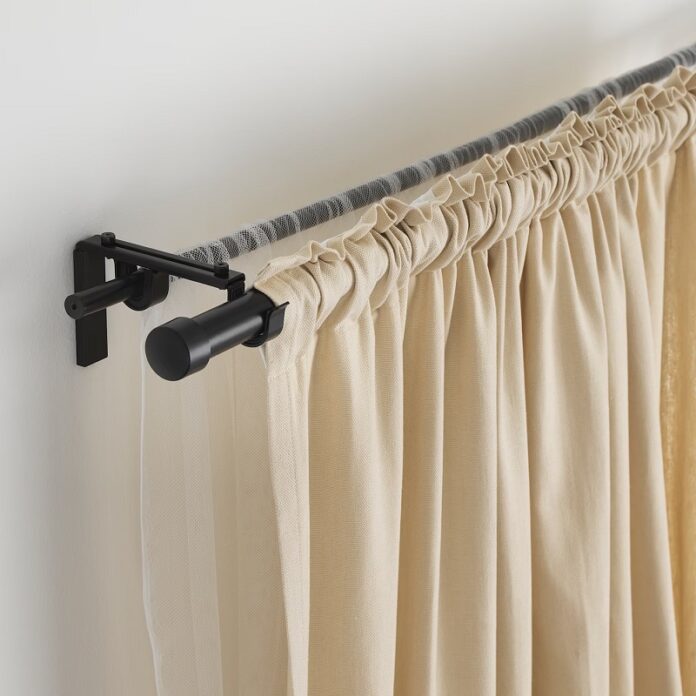 Picking the right curtain rods /rails/accessories to hang your window coverings can transform any space from 'okay' to 'wow' within no time. When considering hanging the curtains, there is a huge range of curtain rods/rails/accessories available then it can be difficult to choose the perfect one. To help you make the right decision, the following are some considerations you may need to take into account. So, continue reading:
Why Do You Want Curtain Rods?
curtain rods come in an exclusive range of sizes, colors, and finishes. Pairing these accessories with your curtains can add style and fitness to your overall décor. Metal and wooden curtain rods are suitable for all curtain types. In addition to curtain rods, there are other accessories that further complement the overall look of the curtains.
How To Hang Your Curtains neatly?
One of the simplest ways to hang curtains is with curtain tracks. These discreet elements are easy to install and operate, offering smooth operation of your curtains. You can opt for a double curtain track to get a nice premium look. Tracks made of steel are long-lasting, durable, and affordable. They provide a subtle, sleek look to any décor.
Are You Looking for a More Contemporary look?
Metal or steel curtain poles are the best ways to achieve a contemporary feel. They come in different styles and sizes with an extensive selection of matching curtain rods/rails/accessories to finish the look. Wooden poles can be a wonderful solution to achieve a traditional, natural look.
How Can I Get The Correct Diameter And Length Of The Curtain Track/Rod?
The diameter of the rod depends on how prominent you would like it to be. Tall windows often require larger diameters, while more delicate fabrics complement smaller diameters. The rod should also be suitable for all curtain types. Heavier curtains require a pole diameter that can support the weight of the fabric. A thicker-diameter pole is ideal for heavier curtains, while a thinner pole is ideal for smaller windows.
When it comes to choosing the length of curtain rods, always consider an additional 10cm – 20cm on each side of the window frame. It's best to go for a thicker rod or double curtain track for larger windows and thick curtains. And for smaller windows, consider a thinner-diameter rod or a single track.
Wood Curtain Rod Or Steel Curtain Rod?
Both materials have their own merits. Wooden curtain rods can add a classic feel to your interior, whereas steel curtain rods give a modern look. Both are available in different finishes to add class to your interior.
Which Color Curtain Rods/Rails/Accessories Should You Consider?
Choosing the curtain rods/rails/accessories that match the room's ceiling or the color of the curtains can give a subtle, clean, and polished touch. Pairing white curtain rods/rails/accessories with window coverings creates a light, airy effect. Pairing your curtains with a darker-colored wooden rod can create extra charm to your décor.
So, this is all about picking the right curtain rods/rails/accessories! Did you guys find it informative?