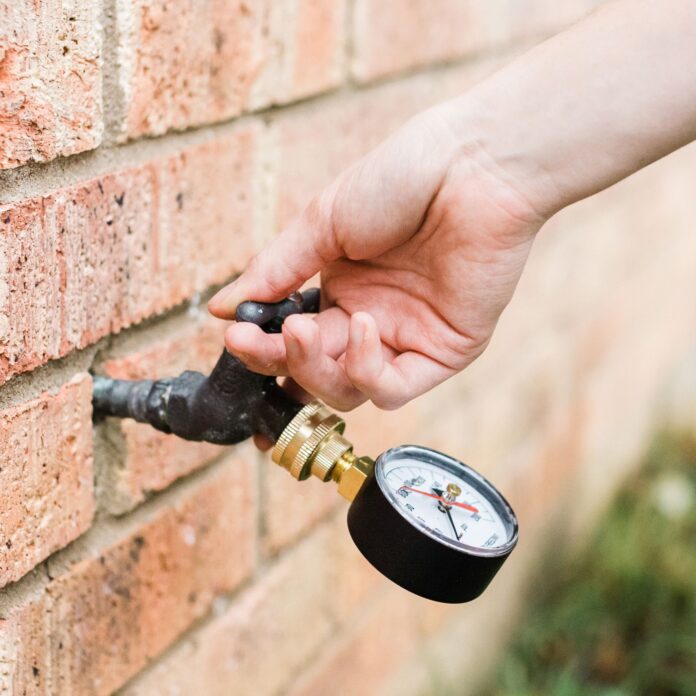 Low water pressure is a reason behind showerheads and faucets and on the other hand, high water pressure causes damage to the plumbing system. By checking the water pressure it can really help you in finding the solution for the sewage system. This guide is a method to check the water pressure in your home before the experts arrive. 
Significance of testing water pressure
There are people who think that they should check the water pressure when they notice low flow. Then, it should be in everyone's knowledge that high water pressure can damage pipe connections, water heater, faucets, appliances, and water softeners. 
Methods of testing water pressure
The only thing you need for the process is a pressure gauge that you can get from any hardware shop. Get the hose threads for easy hook-up, rubber gasket to get a tight seal. 
Ensure that all the faucets, dishwashers, showerheads, refrigerator, washing machine, and sprinklers must be off. In case the water is moving in a plumbing system, it will decrease the water pressure reading.
Use the outside faucet or hose bib for hooking up the pressure gauge. 
Measuring the water pressure
The next thing to do is tightening the gauge using your hand and opens the faucet. Then look at the gauge for determining the right water pressure. Check whether the reading is falling between 45 and 55 psi. If the pressure reading is below 40 psi and above 80 psi, it is time to call Climate Control Experts Plumbing Service.
Addressing low or high water pressure
What will you do if the water pressure is too low or too high?
In this condition, if the water pressure is high, install a water pressure regulator to make sure that the flow should remain around 75 psi. If you have already installed it previously, then get it checked. 
When the pressure is too low, and then checks the pressure regulator. Set it to 50 psi, but adjust it to improve the water flow. You can also use a water pressure booster for improving the water when you are using municipal water. 
Contact the experts by visiting https://climatecontrolexperts.com/plumbing/ who will help you in finding the right solutions.