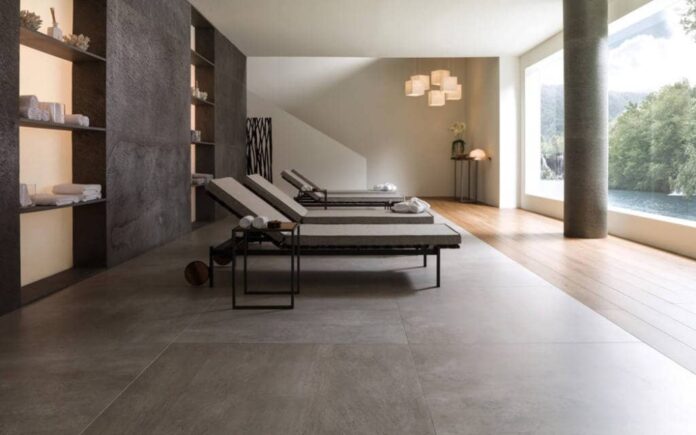 The house of your dreams is a lot more than just a building. It is a statement of your style and character. Many factors affect the aesthetics and functionality of a home. The most important but often overlooked factor would be the tiles that adorn the floor and walls of your house.
A house without attractive floor tiles can never be fully complete in the sense of beauty. But selecting the perfect floor tiles is not an easy task. It requires insight into the design concepts and latest trends in the market. Fortunately, companies like Ceramique au Sommet floor tiles can take care of this hectic task for you.
In the world of structural beauty and design complexity, only an expert in the field of floor and wall tiles can help you with choosing the perfect tiles for your dream house. It should be noted that there are a number of decisive factors in this process. Some of the most important ones are listed below:
Luster and color
Pattern and design
Straightness of edge
Flatness of surface
Adhesion to the floor
Anti-scratch
Anti-stain
Anti-corrosive
Material strength
Durability
All the above-mentioned factors greatly influence the overall appearance and beauty of the tiles over time.
The floor tile should also possess an important property like anti-slip. This is important for bathroom tiles and garden tiles that get wet often. Wet tiles can be extremely dangerous, especially if there are children in the house. This is why most people prefer grip tiles for their bathrooms and outdoors.
Another thing to be noticed while selecting tiles for your house is the pattern. There are many patterns in the market and your tiles supplier might even suggest the latest models. But be sure that these models and patterns match the design of your house. Otherwise, it might look undistinguished rather than good. To avoid this, always pre-plan the entire design for your house before starting the work.
Some of the most common designs used in houses are wooden finish, matte finish, and glossy finish. These designs are timeless and can be applied to almost all conventional patterns. With the advent of machine cutting and polishing, it has now become easier for people to procure high-quality tiles without any major tension.
In short, it is best to team up with reputed tiles companies to procure the perfect tiles for your dream house.