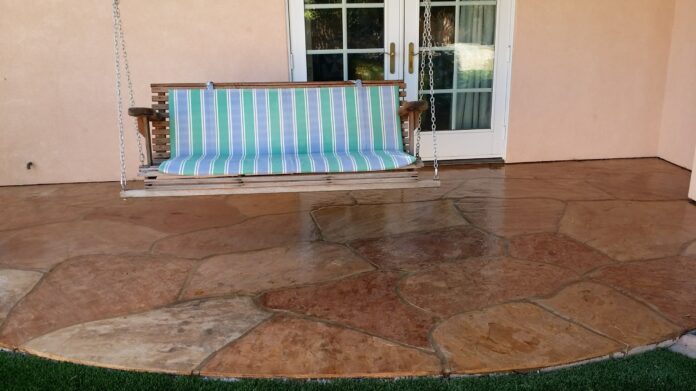 Are you going head over heels to select suitable flooring for your newly bought house? The market might baffle you with endless options, discounts, and pros and cons. So, if you want to find a perfect guide to your house flooring, this might help. 
The article will help you navigate the different pros and cons and varieties of using concrete flooring. Earlier, not many options were available as far as concrete flooring was concerned. Usually, people opt for the dull grey ones and get done with their lability of finishing the house. 
But, if you are passionate about creating a beautiful niche for yourself, this article might help you reach your passion. Also, an Australia Based company, Ultragrind, has the best solutions to concrete polishing. So, if you have made up your mind about using a concrete floor, then Ultragrind can be a good option. You can click on this link https://www.ultragrind.com.au/ to know more. 
Chemical flooring
Did you know the mere application of chemicals might give you the color that you want for your concrete flooring? Acid staining is one of the best methods to make the houses look more beautiful with concrete floors. 
You have the option to choose between a neutral color or a bold color. If you are concerned about the final finish, then mechanical staining or epoxy touch can be a good choice for you. 
Water-based staining
If you don't want to apply acid to your floor, you can also do water staining. In this way, you will get VOCs or compounds having low organic content. In this method, you won't get colors as vibrant as in the acid staining method. But, if you care about your environment, this can be the best choice out there in the market. 
Epoxy Coatings
Epoxy coating is the best way out if your floor needs some sealing. They are durable and water-resistant and have many color variations. Mostly, you will see these coatings in museums where the foot traffic is heavy. So, if you want a glossy floor that has homogenous color all over, then the epoxy coating is your best choice. 
Terrazzo flooring
This is a bit more elaborate form of flooring that will enhance the richness of your flat. 
The way to create a Terrazzo finish is also very innovative. It would help if you poured color chips on an Epoxy mix. In this, you will get different kinds of color combinations. However, if you prefer to walk barefoot on your floor, this is not your best choice. 
Metallic Epoxy
Metallic Epoxy gives your concrete flooring the luster that a concrete floor won't show. So, if you want guests to notice your dining room or bedroom space, then metallic Epoxy is your best call. 
Concrete Stamping
With concrete stamping, you can spruce up floors and concrete walls. In this way, you can ever form several patterns such as slate, brick and tile design, etc. 
Final Thoughts
So, I hope this article helped you and guided you in your selection process. Grab a style that goes the best with your house and select it.