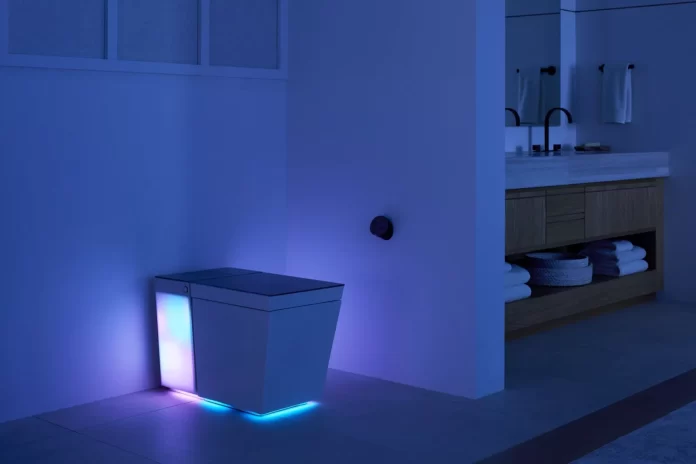 When remodeling or building your dream home, the bathroom is one room that can significantly boost resale value if upgraded. And no bathroom fixture makes more of an impact than the toilet. Installing a high-end, luxury toilet elevates the whole space while adding value to your home. Here's how splurging on an upscale commode pays dividends when it comes time to sell.
1. Enhanced Aesthetic Appeal
A luxury toilet is a striking focal point and style statement in the bathroom. The sleek, contemporary designs and premium finishes – from glistening metals to natural stone – create a serious wow factor. When home buyers tour your bathroom, that glamorous golden toilet or modern masterpiece catches their eye and appeals to their sensibilities. Luxury loo = luxury home.
2. Perceived Quality Craftsmanship
Using fine materials like wood, leather, and brushed metals implies superior construction and attention to detail. Your bathroom radiates refinement. Prospective home buyers will pick up on the quality craftsmanship a high-end toilet conveys compared to a basic builder-grade toilet.
3. Latest Features and Innovation
From motion-activated lids to built-in LED mood lighting to touchscreen remotes, luxury toilets incorporate cutting-edge innovations you won't find on typical toilets. This technology elevates the entire room to feel updated and modern. Smart buyers know they're investing in a home with high-tech perks.
4. Spa-Like Personal Pampering
Between the heated seats, adjustable temperature and pressure controls, built-in bidets, air dryers, and deodorizers, luxury loos provide a pampering experience rivaling a five-star hotel. For buyers, this level of comfort and customization is pure luxury that translates to added monetary value.
5. Water Efficiency
With advanced dual flush systems, luxury toilets meet EPA WaterSense certification for high-performance, low-flow efficiency. Water conservation is a priority for environmentally-conscious buyers, so a luxury toilet demonstrates your shared values. That equals value added.
6. Durability and Longevity
The exceptional materials and precise engineering of luxury toilet brands like Kohler ensure long-lasting durability. These are investment pieces built to last decades, not years. This reliability provides home buyers peace of mind.
7. Easy Maintenance
Features like antimicrobial finishes, self-cleaning technologies, and touchless flushing mean minimal effort required to keep your luxury toilet sparkling. No scrubbing or harsh chemicals needed. Buyers appreciate the ease of maintenance.
11. Priceless Personal Enjoyment
Don't overlook that your luxurious toilet adds a touch of personal indulgence to your daily life. The joy of owning and using such a bathroom gem offers a sense of pride and satisfaction. It's not just about enhancing your home's value but also about relishing the everyday pampering and contentment it brings.
12. Worth the Investment
On average, expect to invest a good amount of money to install a luxury toilet. While not inexpensive, that's a reasonable 5-10% of a full bathroom remodel budget. And given all the value added, it's an investment that pays for itself.
Design a Lavish Toilet To Enhance Value
Here are some ideas to help you create a lavish bathroom retreat:
Natural Stone and Wood:

Incorporate materials like marble, granite, walnut, and bamboo to evoke a natural, spa-like atmosphere, bringing a sense of tranquility and luxury.
Backlit Onyx or Colored Glass:

Install backlit onyx or colored glass around the toilet area to create a soft, soothing glow that adds a serene and contemporary touch.
Heated Bidet with Massage Jets:

Experience ultimate comfort and cleanliness with a heated bidet with soothing massage jets.
Adjustable Temperature-Controlled Heated Seat:

Find your perfect comfort level with a temperature-controlled heated seat, making every visit warm and cozy.
Motion-Activated Lid:

Make your toilet more hygienic with a motion-activated lid that opens and closes hands-free. 
Auto Air Dryer:

Reduce the need for toilet paper and enhance cleanliness with an auto air dryer, providing added convenience and eco-friendliness.
Conclusion
A luxurious toilet is the crowning glory that imparts opulence and added value to your bathroom. Transform your restroom into a sanctuary, where your toilet becomes the centerpiece of your dream bathroom design. 
Let your toilet inspire the luxurious ambiance you desire, turning your bathroom into a haven of sophistication and increasing your home's desirability.